We take off where your EHR stops
Running a medical group during a pandemic while trying to navigate new payment models, improve care quality and manage the utilization of your high-risk, high-cost Medicare patients can feel impossible.

Acclivity Health helps you meet your challenges with a 360o view of each patient's entire continuum of care. With Acclivity, you have the data and workflows you need to determine, at a glance, which patients to pay more attention to, what conditions to manage, what treatments to prescribe, and where patients should receive treatment.
Meet our experts at the MGMA Leaders Conference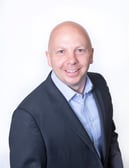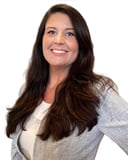 Jeremy Powell Lindsay Allen

Don't miss our presentation, Building a Quality/Risk Department to Increase Revenue from Value-Based Care Contracts on October 25 at 2 pm.

Our CEO, Jeremy Powell, and client, Lindsay Allen, Director of Business Analytics and Medical Economics for Physician Group Services (PGS), will discuss how Acclivity has helped PGS conduct key analyses and create an effective solution that not only extends their care management capabilities but has resulted in significant financial success through increases in revenue and increased shared savings and bonus payments, including:

64% increase in net revenue from Annual Wellness Visits
53% increase in quality and shared savings bonus payments
ROI of 135% in revenue directly attributable to the use of the Acclivity platform
Resources

Schedule a Demo at Conference